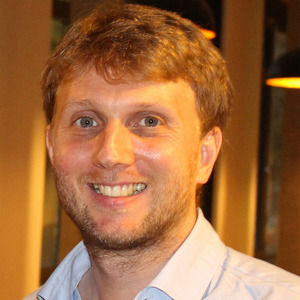 Mario Behling
CEO
OpnTec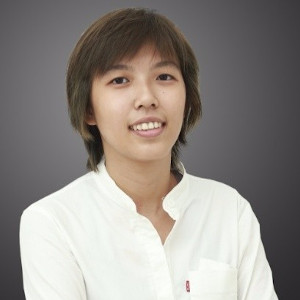 Eden Dang
Senior Program Manager
FOSSASIA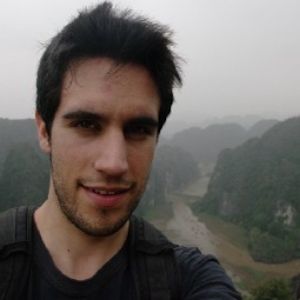 Benoit Tellier
Chairman
Apache James
Clif Kussmail
Principal Consultant
Green Mango Associates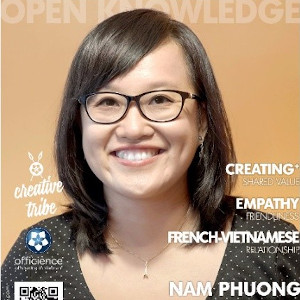 Nam Phuong Nguyen Luong
Community Engagement Officer
Officience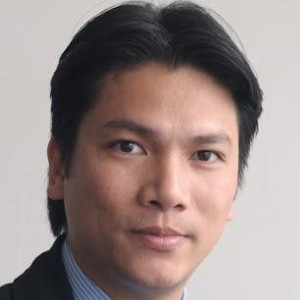 Vu The Binh
CEO
NetNam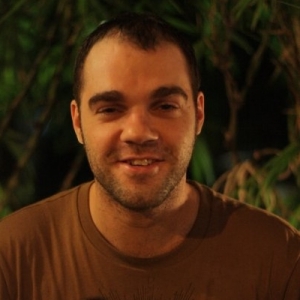 Barend Scholtus
System Manager
RMIT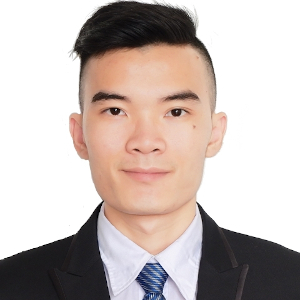 Bien Nguyen
AI Software Lead
Dynimlabs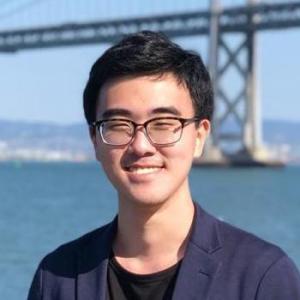 Chung Wei Tat
Developer
FOSSASIA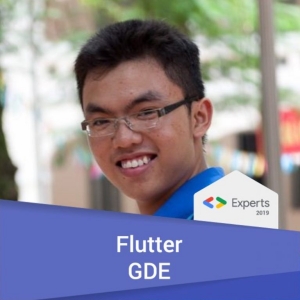 Truong Sinh Tran-Nguyen
Engineer Director
Inspectorio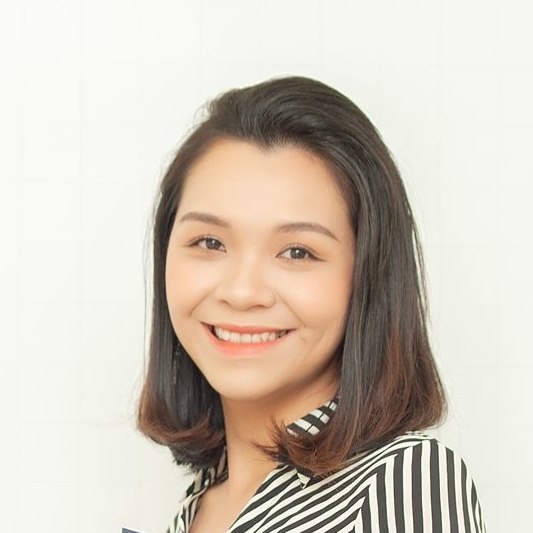 Bella Nghi Phan
Community Advocate
FOSSASIA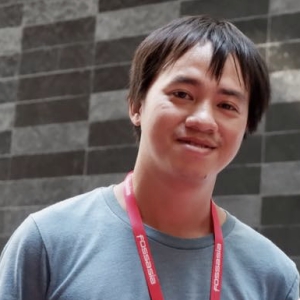 Nguyen Hong Quan
CTO
AgriConnect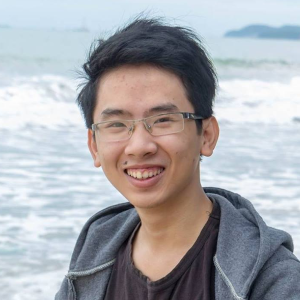 Nguyen Quoc Bao
Software Engineer
VNG Cloud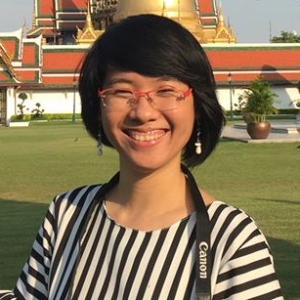 Tra My Nguyen
Maker Academy Coordinator,
Kidspire Vietnam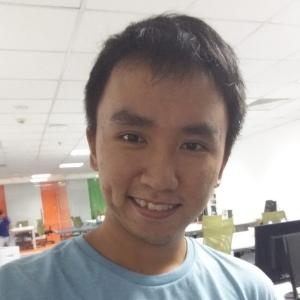 Tran Diep Bang
Software Engineer
TIKI Corporation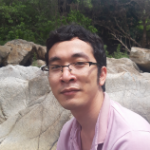 Tan Dung Phan
Team Lead
NukeViet CMS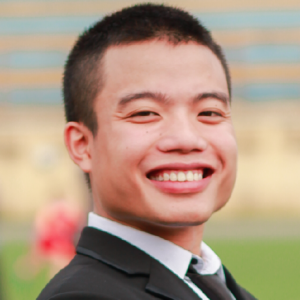 Le Cong Tuan
Full Stack Engineer
Linagora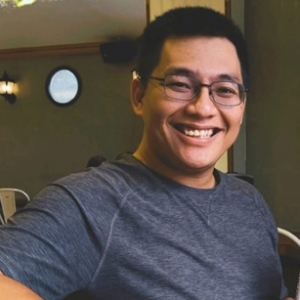 Nguyen Tan Trieu
Founder
BigData Vietnam

Trang Ta
Founder
Saigon Compass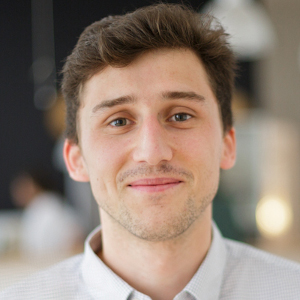 Felix Becquart
Web Specialist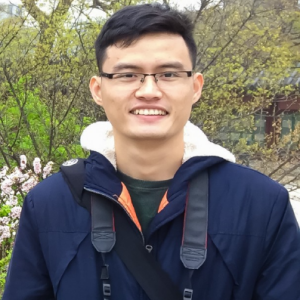 Tran The Toan
Android Lead
Inspectorio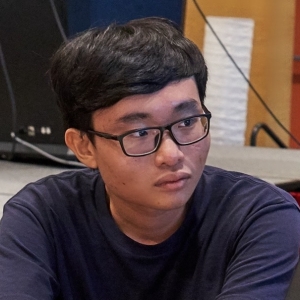 Chau Truong Lam
Blockchain Engineer
Incognito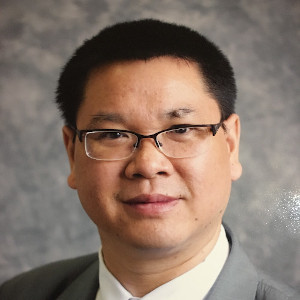 Vuong Huu Nghia
Open Source Advocate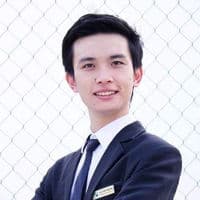 Luu Tran Thien An
Business Analyst
Officience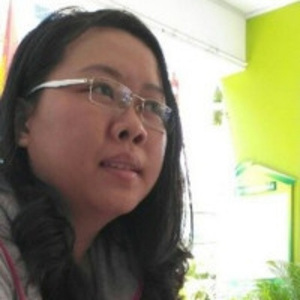 Tran Thi Hoang Lan
Web Developer
Officience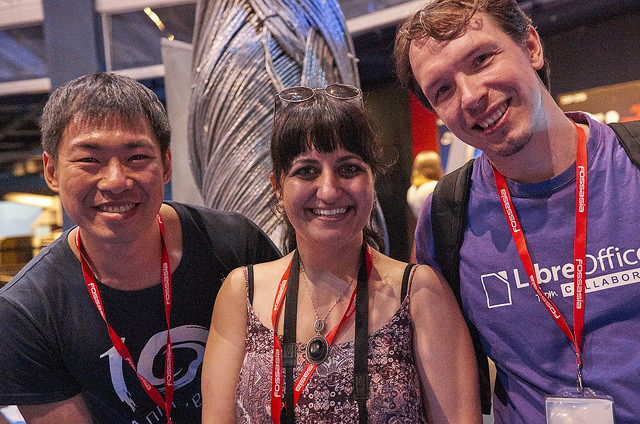 Artificial Intelligence
From building a terascale AI server infrastructure to build skills and actions for voice assistants or create your own Open Source chatbots with SUSI.AI. Join sessions covering Bot Framework, Big Data, Dataprep and more.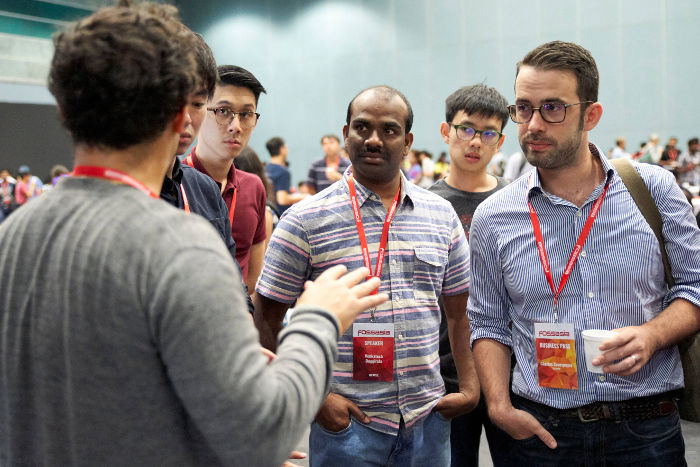 Cloud, Container, DevOps
Get better insights in how to deploy apps on the cloud more efficiently and save your company money. Sessions in the Cloud, Containers, DevOps track cover Kubernetes, Serverless Architecture, Microservices, OpenShift, and Continuous Integration.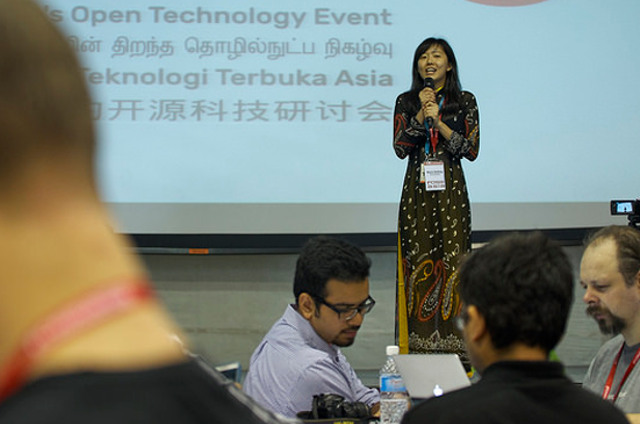 Blockchain
Meet developers and startups working on the blockchain to create solutions for distributed computing, cloud services and Fintech in the blockchain track.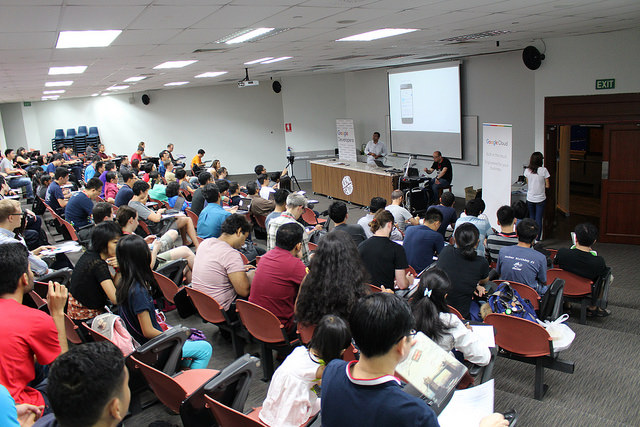 Database
Meet engineers of MySQL and learn how to save your company money with Open Source database solutions in the Database. Specific topics include Scaling TB of data, Real-time data masking, Replication Features, Performance Schema, BigQuery, and Immutable Key-Value Stores.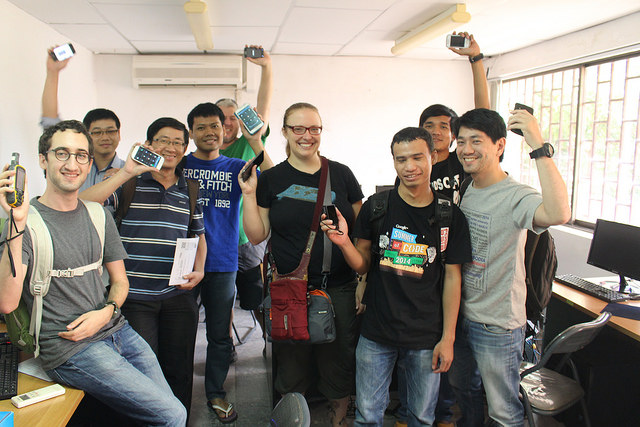 Web & Mobile
Modern Web & Mobile development, existing technologies change, current trend and future of web technologies? Topics include JS, Drupal frameworks, Web VR and AR.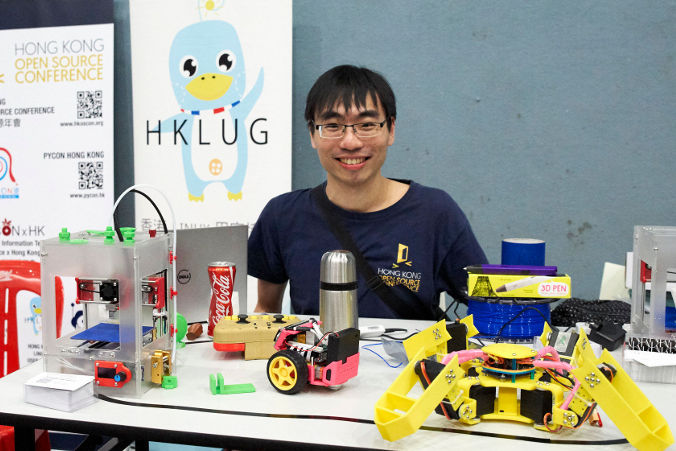 Open Source Hardware and Science
Introduction to open source hardware projects from laser cutter to pocket science lab. How to do science hands-on with open hardware? Apart from technical topics speakers will share their experience from making prototype to going to large scale production and working with mass manufacturers.


Exhibition
October 10-12, 2019
Officience, HCM City
Thursday

October 9, 17:00-19:00

Exhibition Setup and Preparation

17:00 Exhibition Setup (Meetup in Lobby)
19:00 Exhibition Area Closes

Friday

October 11, 9:00-17:00

Exhibition opens throughout the day. Official tour with speakers and VIPs takes place at 12:30.

8:00 PM Breakfast Snacks for Exhibitors
8:30 PM Exhibition Opens
12:30 PM Exhibition Tour with VIPs
17:00 PM Exhibition Closes

Saturday

October 12, 9:00-17:00

Exhibition takes place until evening with tech companies and projects.

8:30 PM Breakfast Snacks for Exhibitors
9:00 PM Exhibition Opens
17:00 PM Exhibition Ends
Conference
October 11-12, 2019
Officience, HCM City
Friday Morning

October 11, 9:00 - 12:30

Conference Opening
Venue: Main Stage
Open Tech Track 1 with VIP guests from FOSSASIA, Red Hat, Oracle, Officience, and more.

8:00 Registration and Breakfast Snacks
9:00 Conference Opening Track 1: Open Tech
10:30 Coffee Break
10:50 Keynotes
12:30 Exhibition Visit and Lunch Break
13:30 Conference Program
17:30 Sessions End

14:00 Tracks Start
15:30 Coffee Break and Exhibition Visit
15:45 Tracks Continue
17:30 Sessions End

8:00 Registration and Breakfast Snacks
9:00 Conference Tracks start
10:30 Coffee Break and Exhibition Visit
10:50 Sessions Continue
12:30 Lunch Break and Exhibition Visit
14:00 Tracks Continue
14:30 Sessions Continues
17:30 Sessions End
17:30 Closing
Social Events
October 10-12, 2019
Officience HCM City

Python Programming for Data Analysis Workshop

You will get to learn how to analyze data using Python. This workshop will take you from the basics of Python to exploring many different types of data. How to prepare data for analysis, perform simple statistical analysis, create meaningful data visualizations, predict future trends from data, and more! Trainer: Barend Scholtus - Lecturer/Manager Student System at RMIT Vietnam

Sign Up Now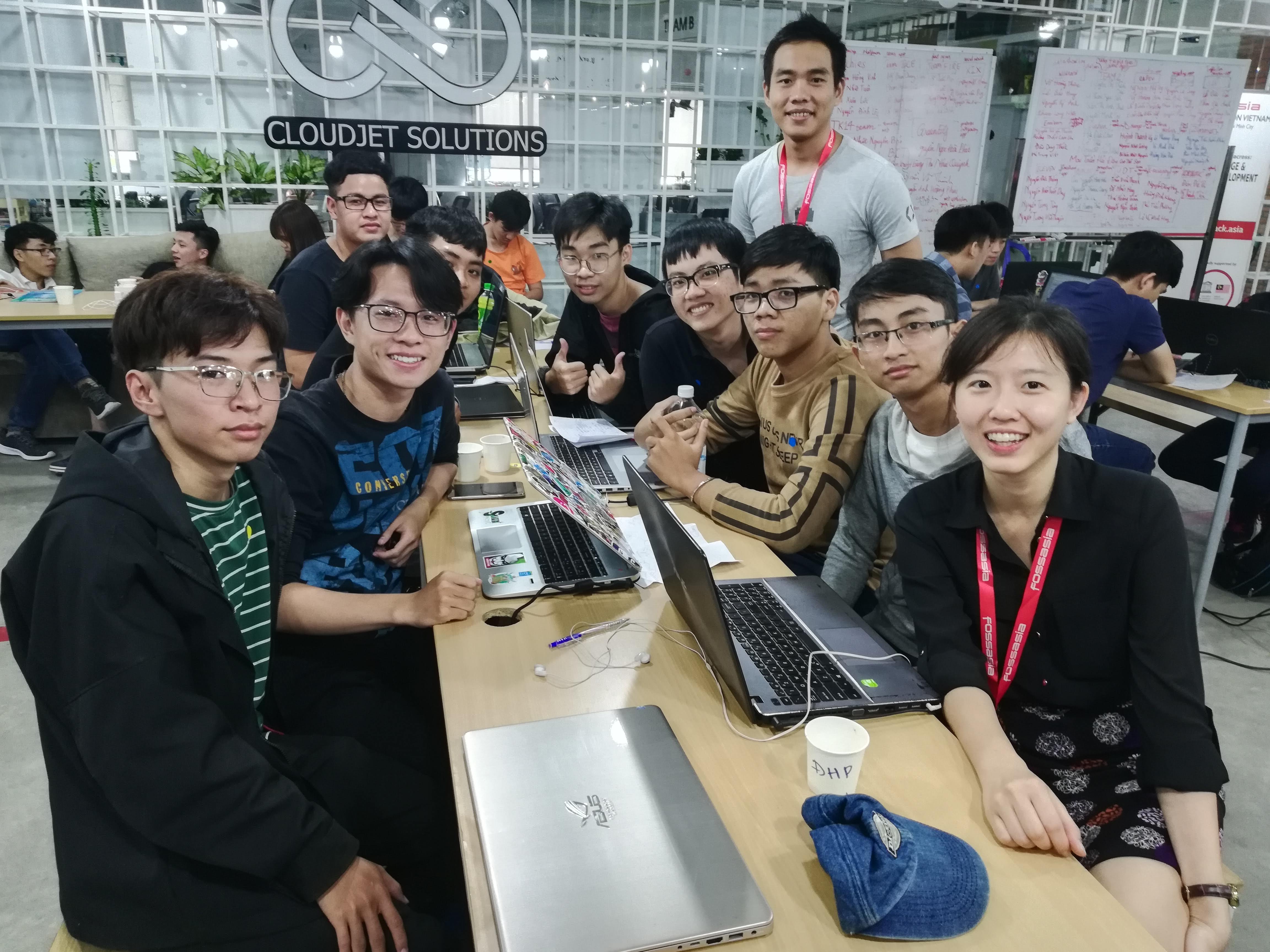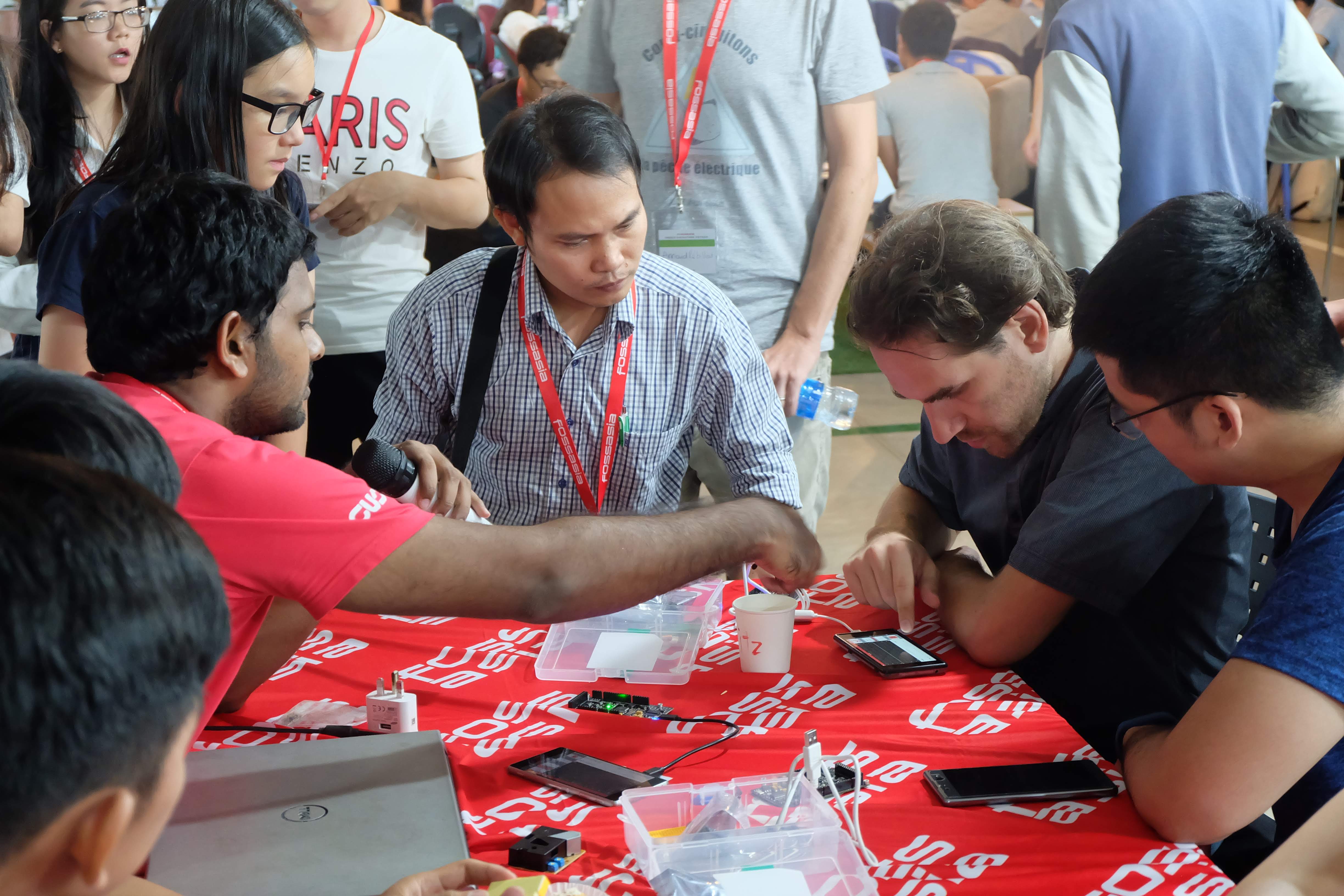 STEM, Robotics, Pocket Science Lab and Open Hardware workshops

Join the STEM, Robotics, Pocket Science Lab and Open Hardware workshops by experts from FOSSASIA & KidsSpire Vietnam to learn how to effectively integrate STEM into education to enhance students' learning abilities.

Order PSLab
Ubuntu Installation Party
Come with your laptop! We will help you to install Ubuntu - one of the most popular open source operating system. You can learn some basic Linux commands, try out practical free & open source software. It is possible to have Ubuntu alongside Windows too.
More Information
OpenTech Social Night: Clean Air - Green Saigon, Oct 11 @19:00
How open source technologies can help to tackle environmental challenges. Spending the evening with like-minded people who want to save our planet. Measure Air Quality with Pocket Science Lab, an open source hardware device by FOSSASIA and other fun educational activities organized by Saigon Compass Team.
More Details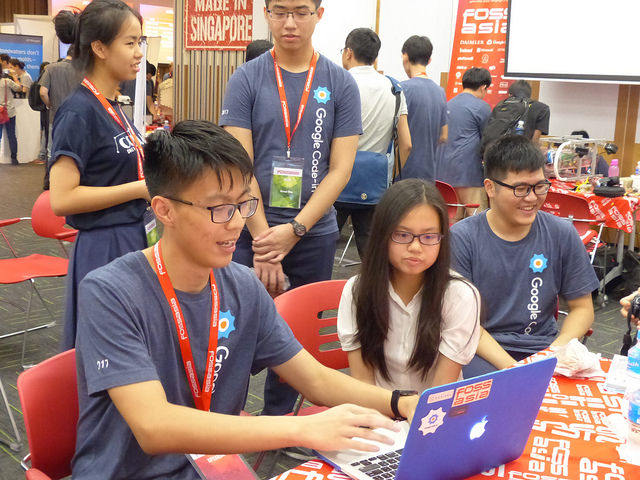 A little more about OpenTechSummit
OpenTechSummits are organized around the world. The first OpenTechSummit in Vietnam took place in 2010. Topics covered range from Open Source software to open hardware, design, graphics and software. FOSSASIA is the main organizer of OpenTechSummits in Asia. Other events are taking place in Vietnam, Thailand, Cambodia, China and India.
Volunteer at OpenTechSummit!
Volunteering is a great learning opportunity for community members who enjoy exploring how things work behind the scene, make new friends and get better connections with open source project teams. We will conduct skill and knowledge trainings prior the event to help volunteers familiarize with various roles including video recording, moderating, ticketing, writing etc. Join the Open Tech Volunteer Team for a fun and memorable experience.
Volunteer Registration
Follow @otsasia for more updates

Officience Vietnam is the event location for the OpenTechSummit. Address: 16A Lê Hồng Phong, Phường 12, Quận 10, Hồ Chí Minh, Vietnam